PNJ | I'M THE QUEEN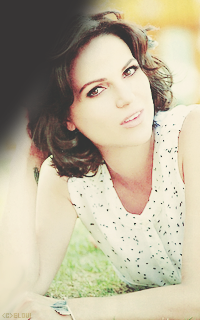 → INSCRIT DEPUIS

:
30/04/2012
→ MESSAGES

:
566
→ LOGEMENT

:
PARTOUT ET NULLE PART ;
→ JOB(S)

:
MAIRE DE TALEVILLE
→ HUMEUR

:
EVILIQUEMENT VOTRE

Sujet: ☞ SHADY WATERS | RPG Dim 16 Déc - 14:42

---

SHADY WATERS

❝ every shadow filled-up with doubt ❝





Une chaleur de gueux, voilà ce qui leurs tombe sur les épaules. La chemise qui s'colle à la peau, les mèches de cheveux qui suintent la transpiration 'comme la vieille Arlene quand elle grimpe les marches de l'église chaque dimanche. Le soleil a foutu l'camp depuis un baille pourtant. La lumière se tire mais c'te putain de température baisse pas. Alors le révérend suit comme il peut le cadet des Lafourche jusqu'à la maison familiale. Il est hors d'haleine, peut sentir la sueur dégouliner dans son froc et en prime il n'y a aucun lampadaire dans le coin ! J'suis trop vieux pour ça, marmonne-t-il pour lui même avant de faire un dernier effort l'amenant sous le porche. " Vite mon père ! " Le gamin a vraiment l'air paniqué, il se précipite déjà à l'intérieur, fonçant droit au salon. Bob Chaisson, dit le révérend Chausse-ses-chaussons, n'a pas fait trois pas sur le parquet grinçant d'la baraque qu'il renifle l'embrouille. Bougies allumées, trop de bougies, marmonnements incompréhensibles et puis l'odeur ! Cette odeur qu'il n'arrive jamais à définir, de l'encens peut-être... Mais aussi quelque chose d'autre, quelque chose de moins, tangible. En tout cas ça lui lève le coeur

...

04/11/12

Ouverture de SHADY WATERS

04/11/12

L'action se déroule en Novembre 2012, dans le conté de Louisiane aux USA.

GROUPES ANNEXES POSTES-VACANTS SCÉNARIOS
BOTTIN INVITÉS





© 2012 SHADY WATERS

∞

nancy babich, songbird, CRIPSOW. toute reproduction totale ou partielle est prohibée.




_______________________________

Let's be cruel to those who ask for it.
let's be cruel to those who deserve it.